Prototype of Original Apple TV ('iTV') Hits eBay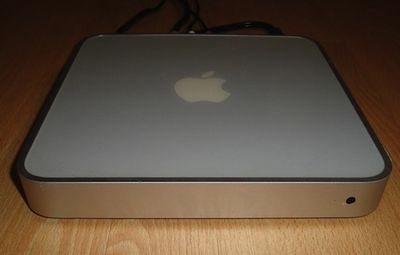 An eBay listing for a prototype of the original Apple TV has appeared on the auction site, giving interested users nearly a month to snap up the collectible item with a "Buy It Now" price of $350.


Photos accompanying the listing show an Apple Development Team inventory barcode on the side along with a sticker marking the unit as a "DVT" prototype and listing the manufacturers of a number of components used inside the device. The device also has a plain Apple logo on its top as had been used when the device was initially previewed as the "iTV". Apple added a "tv" next to the logo for the shipping version of the product, which was renamed "Apple TV".


The photos also show the device booted up and displaying the stock photo screensaver, although it is not connected to the Internet and the item's description indicates that it has not been fully tested for functionality. Interestingly, despite the hardware bearing a resemblance to the pre-2007 iTV, the device does appear to have received software updates since that time, as it is running the more modern user interface introduced as Apple TV 3.0 in late 2009.
Prototypes of Apple hardware do appear from time to time on eBay, with some notable examples including third-generation iPod touches, a Mac Pro, and an early MacBook Air. Many of these listings have been quickly pulled, presumably at the request of Apple once they come to its attention.