Is Sony Fragmenting Thunderbolt? Apple, not Intel, Applies for Thunderbolt Trademark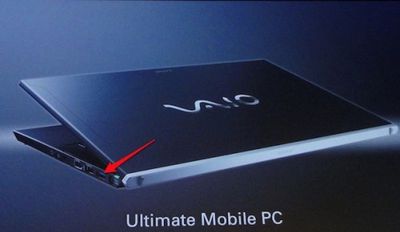 Engadget and Gula Digital report that while Sony is planning on implementing Thunderbolt in their upcoming laptops, the company will be using a USB connector rather than a DisplayPort connector.
Look closely at that picture. See that Type-A USB jack? The one with the blue stripe sandwiched between the round AC jack (with its green light) and VGA and HDMI ports? Yeah, that's Sony's Thunderbolt implementation according to a trusted source.
Engadget seems confident in their source, and Gula Digital's sources are independelty saying the same thing: Sony will use the USB interface, not mini DisplayPort for their Thunderbolt implementation.
As Engadget notes, we're not sure how this will be allowed. Thunderbolt's original implementation did use the USB connector, but the USB Implementors Forum officially frowned on this behavior by stating that "USB connectors are not general purpose connectors and are not designed to be used in support of other technology applications or standards or as combo connectors." It is believed that it is only due to their objection that Apple and Intel decided to use the mini DisplayPort as the Thunderbolt interface.
Separately, we've noticed that Apple has applied for the Thunderbolt trademark in the U.S. It was previously noticed that Apple had applied for the Thunderbolt trademark in Canada as well. This is unusual since Intel's own pages list Thunderbolt as an Intel trademark. Apple similarly trademarked Firewire, but that trademark was adopted as the official name by the 1394 Trade Association and was granted as a free license to all.