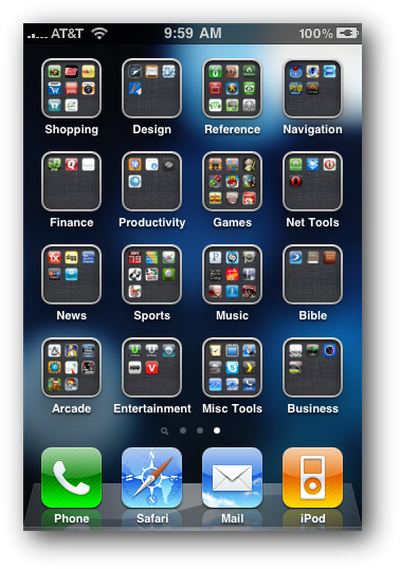 Image via
ThinkMac
Macworld writer Dan Frakes
details
his frustration at losing his iPhone's folder organization one night. All his iPhone's organized apps had been strewn about folderless. In his attempt to restore the process, he figured out the right way to restore from iTunes to ensure his folder organization remains intact.
It turns out that iTunes actually offers two kinds of restores. The first is the one described above, accessed by clicking the Restore button in iTunes' Summary view for your iOS device. The other one is less obvious--you access it by right-clicking (Control-clicking) your iOS device in iTunes' sidebar and choosing Restore from Backup. As the dialog that appears explains, the latter procedure restores only your data and settings, not the iPhone's firmware or OS. What the dialog doesn't note is that your third-party apps apparently remain on the phone, as well. In other words, it gives iTunes that "second pass" at restoring your Home-screen app organization.
Frakes details the multi-step process to avoid losing hours of tidying work.