Samsung 2560x1600 Tablet LCD Paves Way for iPad Retina Display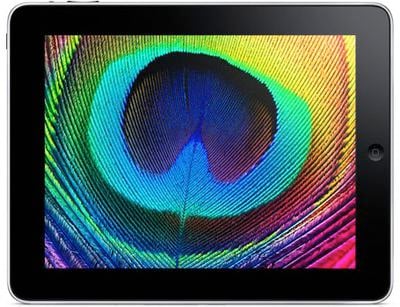 TUAW notes
that Samsung is
ready to demonstrate
the industry's first 2560 x 1600 10.1" LCD next week at the SID Display Week 2011 International Symposium.
The prototype demonstration marks the first time this resolution has been available for the tablet market in the popular – 10.1-inch – format, rivaling the highest resolution smartphone displays now on the market. Samsung expects to have commercial availability of this technology for tablet applications later this year.
The screen comes in at a screen density of 300dpi and is expected to become available for tablets later this year.
Such a high resolution display could pave the way for a true Retina display in a future iPad. We all got very excited earlier this year when it seemed that Apple was already prepping artwork for a double-resolution iPad of 2048x1536. At the time, one of the arguments against it was the lack of availability of such high density displays. TUAW points out that this particular display isn't likely to be used in an iPad, but proves that such high density displays are just around the corner.
For what it's worth at least two analysts have predicted that the iPad 3 will indeed get a pixel-doubled Retina display.