Apple Testifies on Mobile Privacy, Location Cache Encryption Coming to iOS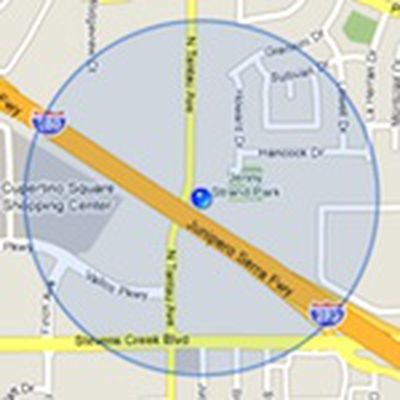 As noted last week, Apple vice president Bud Tribble today participated in a U.S. Senate panel discussion of mobile privacy, particularly as it relates to location tracking. Tribble's appearance alongside Google's Alan Davidson and other experts and privacy advocates was supplemented with a new formal letter (PDF) from Apple to concerned legislators reiterating and expanding upon comments made several weeks ago as Apple sought to address public scrutiny of the issue.
During his testimony, Tribble took great pains to make clear that the iOS location database has not been tracking users' devices directly, instead containing information on nearby cell towers and Wi-Fi access points to aid the device itself in quickly determining its location for services relying on that information. Apple of course acknowledged several bugs that had allowed that local cache to grow larger than intended and prevented the information from being deleted when location services were disabled. Those bugs were addressed with last week's release of iOS 4.3.3.
Apple apparently plans to go further, however, noting that it will encrypt the downsized local cache as of the "next major release" of iOS. And Apple has already ceased backing up the cached access point location data to users' computers as part of the device backup process.
The local cache is protected with iOS security features, but it is not encrypted. Beginning with the next major release of iOS, the operating system will encrypt any local cache of the hotspot and cell tower location information.
Prior to the [iOS 4.3.3] update, iTunes backed up the local cache (stored in consolidated.db) as part of the normal device backup if there was a syncing relationship between the device and a computer. The iTunes backup, including consolidated.db, may or may not have been encrypted, depending on the customer's settings in iTunes. After the software update, iTunes does not back up the local cache (now stored in cache.db).
Senators also pressed Apple and Google on third-party applications, inquiring about how the companies address data collection and usage by third-party developers offering software for their platforms, as well as whether those developers should be required to publish explicit privacy policies regarding users' data.
In response, Tribble briefly explained Apple's App Store review process and noted that the company believes that developer privacy policies would not go far enough in informing users, sharing information on Apple's decision to include visual indicators within iOS telling users when their location is being accessed and which applications have accessed that information within the previous 24 hours.
On the topic of how Apple polices developers on what is done with that data after is collected, Tribble pointed to random audits of applications and their network traffic behavior, a reliance on user and blog reports of issues, and a fast response time to pull down apps exhibiting questionable behavior until those issues can be resolved.