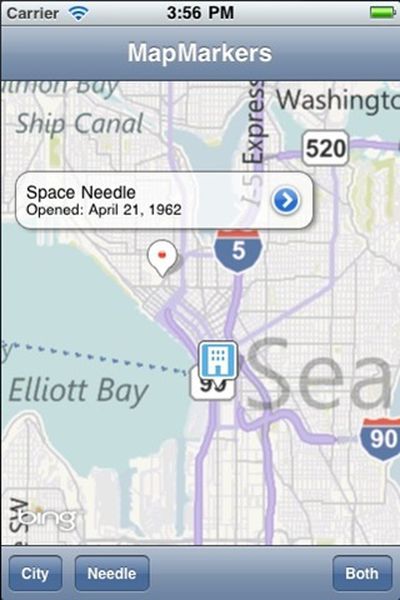 As
noted by Business Insider
, Microsoft earlier this week quietly introduced a new
Bing Maps Control for iOS
software development kit, making it easier for developers to integrate Bing maps directly into their applications.
The Bing Maps iOS Control is an Objective-C control for embedding maps directly into native iOS apps. With a rich, gesture-based UI provided by Seadragon, the Bing Maps iOS Control provides support for adding pushpins and other overlays to the map, allows your device location to be displayed, and provides the ability to retrieve contextual information for a given map location.
More details on the SDK, which Microsoft will help it eat into Google's dominance in maps integration on iOS, are available in a Microsoft blog post.