What is ix.Mac.MarketingName?
Panic developer Cabel Sasser noticed a strange bug in the iTunes App Store this evening. As part of the hardware requirements on several new apps, a placeholder name "ix.Mac.MarketingName" has appeared on several apps' iTunes listings.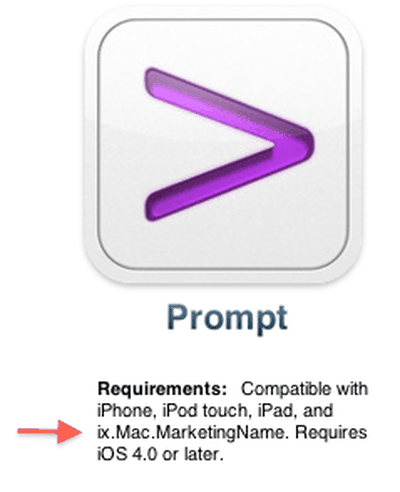 The listing appears on Panic's new universal SSH client for iOS called
Prompt
[
App Store
] which appeared in the App Store this evening as well as many other Universal apps in the App Store.
It's clearly a glitch that will be corrected quickly, but it's led some to speculate that it's a placeholder for another unknown device.