Apple Poaching Gaming PR Execs from Activision and Nintendo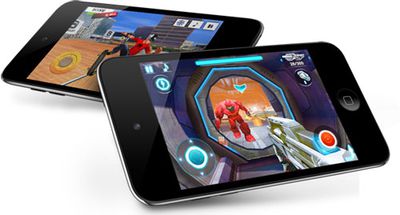 MCV reports that Apple has poached two major public relations executives
from Nintendo
and
Activision
, respectively. (
via MacNN
)
Apple has poached not one but two of the games industry's best PR execs - with Activision's Nick Grange set to join Nintendo's Rob Saunders at the manufacturer.
Nintendo's Rob Saunders left the company after seven years and is said to have played a key role in the launches of the Nintendo Wii and Nintendo DS. Meanwhile, Nick Grange has a long history in the games industry at Electronic Arts, Microsoft and most recently Activision. Saunders will reportedly be working at Apple on PR for apps across all iOS devices, while Grange will be focused on iPad hardware.
The gaming cross-over with the iOS devices is not a new phenomenon. In fact, Apple even embraced it by advertising the iPod Touch as a gaming device. The move also reinforces the fact that Apple's iOS devices are increasingly competitive to handheld gaming devices from Sony and Nintendo. Nintendo described Apple as the "enemy of the future" and Sony has been making efforts to better compete with Apple's mobile devices.