Apple and Partners Scrambling to Meet iPad 2 Demand Amid Earthquake Effects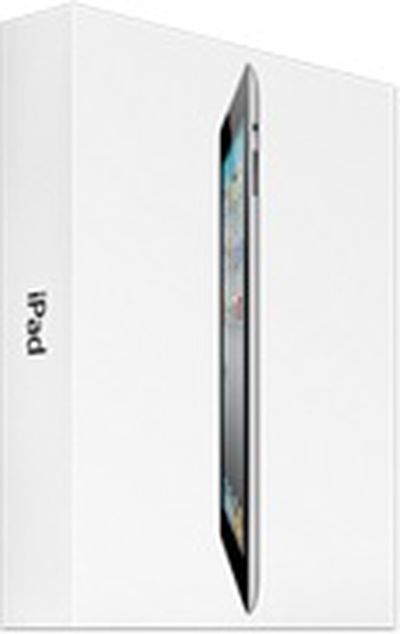 A series of new reports indicate that Apple and its suppliers are working hard to ensure a steady flow of iPad 2 units to the market amid strong demand and continuing effects from the Japanese earthquake earlier this month.
According to DigiTimes, Apple has agreed to absorb additional part costs brought about by the earthquake in exchange for assurances that suppliers will continue providing "smooth shipments" of the needed components.
Although Japan's power brownout policy is seriously affecting the operations of Japan-based upstream component makers, causing related upstream components to see price rises, since Apple has agreed to absorb all the additional costs in exchange for smooth shipments, Apple's upstream component suppliers, which purchase components from Japan, are expected to see their profitability undamaged in the short term, according to sources from upstream component makers.
The move comes as Taiwan's Economic Daily News reports that Apple has signed AU Optronics as a new vendor to provide displays for the iPad 2, according to Reuters.
The Economic Daily News, citing no sources for its information, said the panels' selling price will be three to four times more than regular panels of the same size, giving a big boost to AU's profit.
AU could ship 30 million of the screens in a year, it said. The order will take up over half the capacity of its plant in Taichung, central Taiwan.
Finally, EE Times reports (via MacDailyNews) that Samsung is pushing forward on a $3.6 billion expansion of its facilities in Austin, Texas, looking to hire 300 new employees for its chip foundry primarily to support Apple's needs.
Amid a major capital spending program, South Korea's Samsung Electronics Co. Ltd. last year moved too expand the capacity of its 300-mm fab in Austin, Texas with a $3.6 billion investment.
At the same time, Samsung has opened an R&D center in Austin. The expanded fab will now produce logic devices for Samsung's System LSI business. Previously, the Austin plant only made NAND flash memory chips. The production of those chips will continue.
Most of the production is geared for one foundry customer-Apple Inc., sources said.
The hires are set to occur during the first half of this year, following 600 hires last year that brought Samung's semiconductor unit in Austin up to 1,700 employees.