The Jerusalem Post reports (via Forbes) that Apple is moving forward on plans to build a massive new store in Jerusalem, Israel sometime within the next three years. At a claimed 5,000 square meters (over 50,000 square feet), the store would be by far the largest in Apple's retail chain. According to the report, the store will include an "Apple Digital Library" open to the public, but it is unclear exactly what such a library would offer.
Jerusalem may become home to a giant Apple store and education center within three years. Apple is negotiating with real-estate giant Bet Yair for a 5,000-square-meter facility at the entrance to Jerusalem, people familiar with the matter told The Jerusalem Post. The facility is planned to hold the world's first Apple Digital Library, which would be open to the public.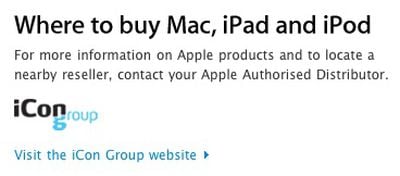 The article refers to "directors of Apple in Israel" having toured the site and expressing their desire to "bring the country's largest Apple store" to the area, casting some uncertainty on just who is responsible for the plans. Apple does not currently have a direct presence in Israel, only holding a distribution arrangement with reseller
iDigital
, a subsidiary of the iCon Group operating several retail stores in the country.