Apple Negotiating for Unlimited Music Redownloads Ahead of MobileMe Revamp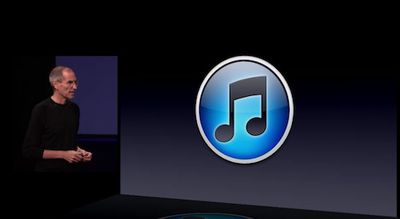 Bloomberg reports
that Apple is talking with a number of music labels about allowing customers to download tracks purchased from the iTunes Store an unlimited number of times to any device associated with a specific iTunes Store account. According to sources, agreements could be reached by midyear that would allow Apple to provide cloud-based "digital lockers" to permit users access to their music libraries from any registered device.
Apple Inc. (AAPL) is in talks with record companies to give iTunes customers easier access to music they've purchased across multiple devices, said three people with knowledge of the plans.
Apple is negotiating with music companies including Vivendi SA (VIV)'s Universal Music Group, Sony Music Entertainment, Warner Music Group Corp. (WMG) and EMI Group Ltd., said the people, who asked for anonymity because the talks are private. An agreement may be announced by midyear, two of the people said.
The deal would permit users to wirelessly access from their iPhones and iPads music purchased on their computers or other devices, and would also serve as a permanent backup for purchased tracks.
The report also seems to corroborate earlier claims from The Wall Street Journal regarding the cloud-based media storage potentially being part of a MobileMe overhaul that could see the service become free for users.
The new download policy is among several service changes Apple is exploring. The company has also weighed plans to overhaul its MobileMe service for storing pictures, videos and other content online this year, one of the people said.
Under one plan for MobileMe, the service that now costs at least $99 a year would become free. Users could store photos, contacts, e-mail and other content on Apple's servers, one person said. The content would be accessible through any wireless connection.
Discussion of Apple offering cloud-based iTunes Store content has been rampant for more than a year, driven in large part by Apple's late 2009 acquisition of streaming music firm Lala Media. CNET has, however, issued several reports over the past year outlining the slow pace of these negotiations with music labels, but it appears that things may finally be moving toward a conclusion.