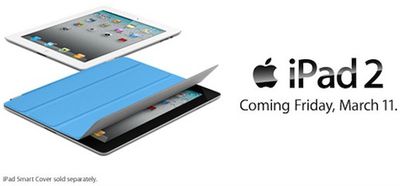 In contrast to the limited distribution channels and lengthy staggered rollout for the original iPad, Apple appears to be moving full-speed ahead with a broad launch of the iPad 2 in the United States on March 11th, and over two dozen other countries following just two weeks later.
As noted by 9 to 5 Mac, Best Buy, Wal-Mart, and Sam's Club will all be carrying the device as of March 11th.
There is no word yet, however, on whether AT&T and Verizon, Apple's carrier partners for 3G models in the United States, will also be carrying the iPad 2 at launch.