iPad 2 (A5, 512MB RAM) and iOS 5 Revealed Next Week?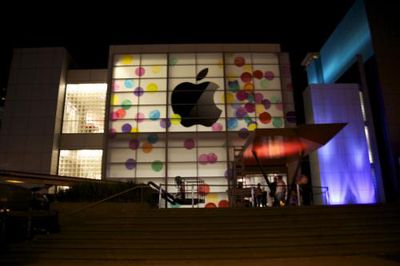 Photo by Kiel Oleson (
@kielo
)
A week ahead of Apple's iPad media event,
Engadget revises
its claims about we can expect to see from Apple at Yerba Buena.
Engadget's previous claims included an SD card slot and a "super high resolution" display for the next iPad. Those claims generated a fair amount of discussion surrounding the possibility of a Retina display for the iPad 2. The site is backtracking on some of those claims now, saying that "engineering issues" have caused a change of plans:
Notably, that SD card slot and higher resolution display won't make it into the new model (the latter we'd been hearing rumblings about for a little while). What's the cause of the switch? Well our sources weren't crystal clear on the exact reasons, but the gist of what was explained to us centered around vague "engineering issues" which may have forced some changes at the eleventh hour.
Engadget stands by its sources and says we will still be hearing about a faster processor (A5) with more RAM (512MB). A FaceTime camera, of course, is still expected and likely a rear one as well.
The site does reveal that we'll likely hear details of iOS 5 next week which will be available to the public by summer alongside the iPhone 5. No other details there, but we should hear more on March 2nd.