Intel to Launch 'Thunderbolt' on Thursday? MacBook Pros to Follow?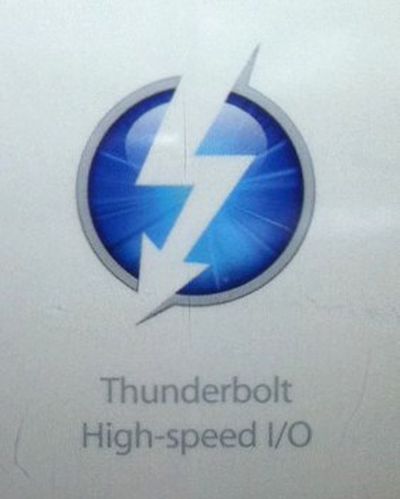 CNet reports that Intel's media event starts at
10 a.m. Pacific
on Thursday, February 24th. CNet believes that Intel will be unveiling final details of Light Peak.
[Light Peak is] a transmission technology designed by Intel that promises to bring 10-gigabit-per-second speeds for data transfers to and from external devices, besting recently introduced solutions like USB 3.0. Intel's broader vision is to have it replace the myriad specialty ports on laptops and desktop machines with one that can do just about everything, while scaling its bandwidth potential to support future computing needs.
CNet expects that Apple will not officially launch the new MacBook Pros until after the Intel event. Intel's event starts at 10 a.m. Pacific / 1 p.m. Eastern.
Meanwhile, we've learned that the term "Thunderbolt" is actually labeled as an Intel trademark on the leaked MacBook Pro packaging, so we suspect that will be the name used for the technology broadly across all platforms.
As for why Thunderbolt (formerly Light Peak) uses the DisplayPort connector rather than the USB one, The Wall Street Journal Digits blog speculates that USB Implementers Forum wasn't happy about Intel co-opting their plug:
The USB Implementers Forum -- which oversees the evolution of that ubiquitous variety of connectors -- put out a statement last summer that did not sound particularly friendly to Light Peak. "USB connectors are not general purpose connectors and are not designed to be used in support of other technology applications or standards or as combo connectors," the group said.
Meanwhile, Apple designed the mini DisplayPort connector and opened it for free licensing, which may offer some explanation as to its choice. We're certain to hear more details Thursday.