Mac OS X Lion to Have User Interface Overhaul?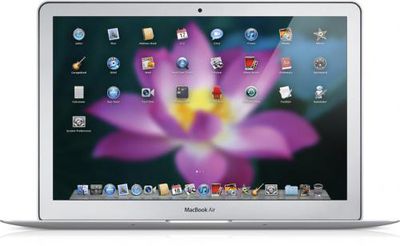 Last year, Apple
provided
the public with a sneak peak and the next major version of Mac OS X (Lion). Steve Jobs showed off only a few of the new features that were inspired by iOS:
"Lion brings many of the best ideas from iPad back to the Mac, plus some fresh new ones like Mission Control that Mac users will really like," said Steve Jobs, Apple's CEO. "Lion has a ton of new features, and we hope the few we had time to preview today will give users a good idea of where we are headed."
Apple promised that Mac OS X Lion would ship in the summer of 2011, but we've haven't heard any updates since that initial preview.
Today, TechCrunch offers a rather vague piece indicating that they've heard that Mac OS X Lion developer beta seeding should begin soon. They also suggest that there will be a user interface change amongst other surprises:
And while we already know some of the new features thanks to Apples preview, there are still a few surprises, apparently. One of these is a much-anticipated UI overhaul. But that means that developers are going to need to be ready when it rolls out. And along those lines, were hearing that a developer beta should begin soon.
While we might normally dismiss such a vague claim, we've also heard whispers that Lion may begin seeding soon. The additional claim that Lion will have an overhauled user interface is also easy to accept. Early analysis of the Lion preview showed several early user interface changes with scrollbars and the dock. Apple also said that there would be a "ton of new features" in Lion that they haven't yet revealed. Mac OS X Lion is expected to launch in this summer.