Apple Acquiring iOS Developer to Revamp Notification System?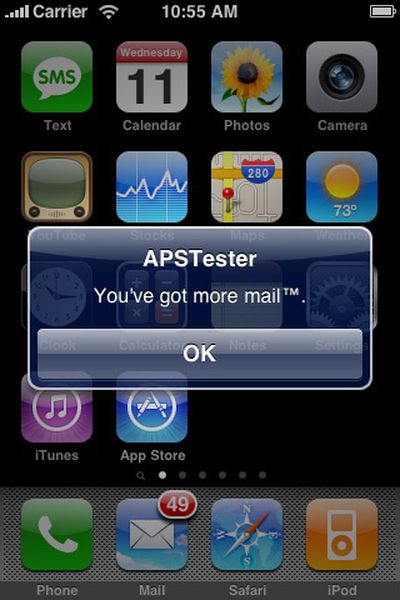 Cult of Mac reports
that Apple is planning to revamp its system for providing notifications within iOS, looking to address one of the areas of perceived weakness compared to other platforms such as Android and webOS.
Apple's pop-up notification system for new text messages, voicemails and the like has often been criticized as one of the weakest parts of the iOS. Notifications are intrusive, modal and often cryptic. It's a mess.
HP/Palm's webOS banner notification system, on the other hand, has been widely praised for its utility and ease of use. And from this weeks preview, it looks to be getting better.
According to the report, Apple's strategy for the revamp involves acquiring a small iOS development firm that currently offers a notification system in the App Store. While the targeted firm was not identified by the report's source, Cult of Mac speculates that it may be Boxcar from App Remix, which offers an iOS application providing push notifications for a variety of services.
The report also points to last year's return to Apple by Rich Dellinger, inventor of the webOS banner notification system, and notes that many had hoped he would lead an effort to improve Apple's own system. But it appears that Apple has not yet reached that goal and may feel that tapping an outside firm with some expertise in the area could aid the process.