Apple Reports Record 1Q 2011: $6 Billion Profit on $26.74 Billion in Revenue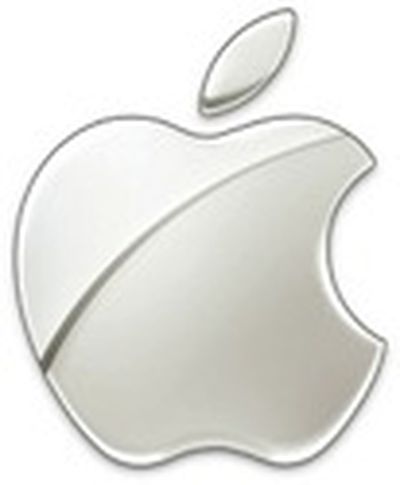 Apple today announced financial results for its first fiscal quarter of 2011, corresponding to the fourth calendar quarter of 2010. For the quarter, Apple posted revenue of $26.74 billion and net quarterly profit of $6 billion, or $6.43 per diluted share, compared to revenue of $15.68 billion and net quarterly profit of $3.38 billion, or $3.67 per diluted share, in the year-ago quarter. Gross margin was 38.5 percent, compared to 40.9 percent in the year-ago quarter, and international sales accounted for 62 percent of the quarter's revenue. Apple's quarterly profit and revenue were both company records.
Apple shipped a record 4.13 million Macintosh computers during the quarter, a unit increase of 23 percent over the year-ago quarter. Quarterly iPhone unit sales reached a record 16.24 million, up 86 percent from the year-ago quarter, and the company also sold 19.45 million iPods during the quarter, representing 7 percent unit decline over the year-ago quarter. Apple also sold a record 7.33 million iPads during the quarter.
"We had a phenomenal holiday quarter with record Mac, iPhone and iPad sales," said Steve Jobs, Apple's CEO. "We are firing on all cylinders and we've got some exciting things in the pipeline for this year including iPhone 4 on Verizon which customers can't wait to get their hands on."
Apple's guidance for the second quarter of fiscal 2011 includes expected revenue of $22 billion and earnings per diluted share of $4.90.
Apple will provide live streaming of its Q1 2011 financial results conference call at 2:00 PM Pacific, and MacRumors will update this story with coverage of the conference call highlights. Analysts will almost certainly ask about Apple CEO Steve Jobs' new medical leave of absence within the context of how it and any related changes will affect the company's business, although analysts and Apple officers will obviously touch on a number of other topics as well.
Conference Call Highlights- Peter Oppenheimer: "Very pleased" to report outstanding results. Quarterly records for Mac, iPhone, iPad, total revenue, and total profit.
- Macs: New record of 4.13 million Macs sold...growth 8x faster than overall PC market. Fueled primarily by strong MacBook Air demand, as well as MacBook Pro. Quarter ended with 3-4 weeks of channel inventory.
- Highlighting Mac App Store launch.
- Music products: 19.45 million iPods. iPod touch sales grew 27% year-over-year. Now over 50% of iPod sales. iPod continues to be top-selling music players in nearly every country.
- iTunes revenue exceeded $1.1 billion. Pleased to bring The Beatles to the store, and movies to Japan.
- iPhone: 16.24 million units for 86 percent growth. Average selling price of about $625. 185 carriers in 90 countries on board. Asia-Pacific and Japan strongest growth areas: more than doubled.
- Highlighting enterprise penetration.
- Ended with 3.5 million iPhones in inventory, up about 250,000 over last quarter. Could have sold more.
- iPad: Thrilled with customer interest. Available in 46 countries. 80% of Fortune 100 are using or piloting iPad, up from 65% in the prior quarter. Average selling price of about $600. Increased supply throughout quarter...channel inventory grew by about 525,000 to support new markets.
- Now over 160 million iOS devices sold in total.
- Retail stores: Record 851,000 Macs sold, up 24%. About half were to customers new to Mac. International stores grew more strongly than U.S. stores. Opened six new stores in the quarter...323 total with 87 outside U.S. Average revenue of $12 million, up 69% over year ago. Record 75.5 million visitors during the quarter.
- Gross margin at 38.5%, above expectations...factors included component cost savings and leveraging higher-than-expected revenue.
- Cash plus marketable securities on hand nearing $60 billion.
Q&A
Q: iPhone availability. With backlog that you couldn't meet during September quarter, how are you ensuring availability going forward with Verizon coming online?
A: We made a move in the previous quarter to move to 14 million, and we sold that many. We were able to step that up by another over 2 million this past quarter, and we've continued to work on increasing capacity. But it takes time. Relative to Verizon, we're thrilled to offer it to their customers. We're gonna do everything possible to get the iPhone into as many hands as possible.
Q: Thoughts on Mac App Store?
A: Just getting going, but thrilled to have announced over 1 million downloads.
Q: iPhone and iPad availability and supply/demand balance?
A: On iPad, we increased dramatically this quarter. This allowed us to expand...added 20 countries during the December quarter, with another 15 coming this month. On iPhone, we're working around the clock to build more capacity. I'm not going to predict when supply and demand will meet though.
Q: What's driving impressive sequential growth in Asia-Pacific?
A: We've put enormous energy into China, and the results have been staggering. Greater China revenue last quarter was $2.6 billion, up 4x from prior-year quarter. Korea has also been outstanding, primarily driven by iPhone and iPad. Japan is not in Asia-Pacific segment, but also performing extremely well.
Q: Any insight into long-term business plans...product roadmap?
A: Part of the magic of Apple is our roadmap, and I don't want anybody copying us. In my view, Apple is performing at a very high level. We've done outstandingly with our Mac, but still have a low share, so we still have enormous opportunity. Still have low share in the handset market, with smartphone market growing faster than a weed. iPad just got started, and we believe the market is huge. IDC is predicting it to quadruple in two years, although we don't really know what to predict beyond our expectations that it will be huge.
Q: Any thoughts on how many more iPhones you could have sold?
A: You can't run the experiment both ways, so we just don't know.
Q: Thoughts on component costs and what was the biggest benefit for you? Thoughts on future pricing?
A: We expect favorable pricing for DRAM, but some prices for some raw materials like metals are increasing. The bulk of everything else is in supply-demand balance, so we expect these commodities to fall in line with historical trends. As for last quarter, we saw favorable pricing in most areas, which was key to our strong gross margin performance.
Q: You're making long-term commitments with three suppliers. Can you identify the areas in which these are?
A: We don't really want to get into that. We're innovating in design. So I'll say that with something like the A4 chip, we focused on design and didn't need to invest in fab. We've also in the past signed long-term deals to secure supply. The most recent major one was a flash memory deal back in 2005. That was a fantastic use of Apple's cash, and we're constantly looking for more. And recently we've identified some other areas in which we can make similar arrangements for strategic long-term investment commitments.
Q: In the past, the bill of materials costs have come down over time that makes for favorable margin improvements. Any difference in expectations for iPad?
A: I don't think you can take a single product by itself, and as you know we don't guide a margin on the product level. We have always aggressively worked to lower our costs. We shipped a lot of iPads in the quarter and were very happy with our progress.
Q: Tablet competition...how are you viewing the coming offerings?
A: If you look at what's shipping today, there's not much out there. There's two kinds of groups on the market today: Windows-based tablets are generally big, heavy, and expensive with weak battery life and require keyboard or stylus. Customers are not interested in them. Then you have the Android tablets, and with the variety shipping today, the operating system isn't really designed for tablets. So you wind up having the size of a tablet below that offering a tablet experience. Instead you have a scaled-up smartphone, which is a bizarre product in our view. But the next-generation Android tablet introduced at CES and coming, they're not shipping yet. Generally they lack performance specs, pricing, release schedules...they're vapor. We'll assess them as the come out, but we have a huge first-mover advantage and we're not standing still. We're very confident to enter into a fight with anyone.
Q: Moves to iPhone non-exclusivity still not impacting average selling prices, even with Verizon? Should we expect more CDMA carriers globally?
A: Generally, we don't envision overall iPhone average selling price declining from last quarter to this quarter. And our policy is to not comment any further out than that. Regarding other carriers, we're always assessing every carrier and every country for opportunities, and we'll continue to do that. In every case where we've moved from an exclusive arrangement to dual or multi carrier arrangement, we've grown and our share has increased. But we look at each country individually. On the CDMA iPhone specifically, I don't have any specific thing to announce today other than that we're truly thrilled to be working with Verizon. We've signed non-exclusive multi-year agreements with both Verizon and AT&T, so we're very happy to have multi-carrier in the U.S.
Q: There are still some single-carrier countries, although you've said that there are no exclusivity agreements in place now.
A: I don't want to comment on any individual country, but yes, everyone wants to do business with us. I can confirm that we no longer have any exclusivity agreements anywhere in the world. The U.S. was the last one. And remember that our supplies continue to be constrained.
Q: Thoughts on Mac and any possible cannibalization by iPad?
A: We grew 23% year-over-year this quarter, almost 8x the market rate of growth. Asia-Pacific led growth with 67% increase, 10x the market there. U.S. and Europe also grew in double digits despite overall industry contraction. Is there some cannibalization? Yes, there is almost certainly is some. But there's also a halo effect from Apple product to Apple product. We've introduced many people in Asia and other places to Apple through the iPhone and now the iPad, and a lot of them are now turning to the Mac. If this is cannibalization, it feels pretty good. And keep in mind that we have low share of the PC market, so if the iPad cannibalizes computers, the other guys will hurt a lot more and the iPad will have a huge opportunity. Cannibalization isn't something we really worry about.
Q: You seem to be bringing iOS elements to the Mac, with Mac App Store and Lion glimpses. Is this the future?
A: Part of the magic of Apple is that there aren't high walls between these groups. It's a part of the way we run the company. We're always talking to each other. As Steve has said, if the Mac company were separate and iPad were separate, what would the Mac company build to compete with the iPad? It would be the MacBook Air, and that's a great way to put it.
Q: How does the iPad drive brand penetration in emerging markets?
A: iPad has gone through all the phases of early-adopters/enterprise/etc. very quickly, and we'll look at that as it all shakes out. But again look at Asia-Pacific where we've grown so quickly. It's clear we're introducing a lot of people to Apple who hadn't been introduced, and it's showing across all product lines.
Q: Thoughts on tablet opportunities between established and emerging markets?
A: The opportunity is so large, it's large everywhere.
Q: Revenue outlook for current quarter is down 17% from previous quarter, a bit larger than last year. And you have Verizon iPhone coming. Any thoughts on that?
A: We're working hard to increase iPhone supply, and that will come over a period of time. In terms of sequential guidance, we're thrilled to be giving you guidance of 50% year-over-year growth. We increased iPad and iPhone channel inventory by about 775,000, and that will have a bit of impact. On the Mac side, we're expecting a sequential unit decline, and a large one for the iPod, as is typical for both. We expect substantial increase for iPhone, and it's our first time through this on the iPad, although we expect a decline coming off the holiday season.
Q: Any thoughts on the battle with Android?
A: We had record iPhone sales, and we believe we could have sold more. From the estimates we've seen, it's suggested we're growing faster than the market. Continuing to expand countries and carriers. We're getting enormous enterprise traction. Have highest customer satisfaction ratings in the industry. Have the largest App Store. Have sold over 160 million iOS devices. Believe that our integrated approach delivers a far superior customer experience than a fragmented approach. You can see this in the multitude of app stores coming on other platforms. Look at data on users running the latest version of any given OS...iOS is always way ahead of the other guys. We think our approach is much better for the end user because it takes out the complexity rather than making the user a system integrator. I don't know too many people who want to be system integrators. I think the same thing on the iPad...it's the same issues at the end of the day. The difference on the iPad is that we've been running for three quarters without any significant competition. I think we're in a very good position.
Q: Insight on iPad gross margins? Can you improve the features on the iPad and hold pricing?
A: I can't really talk about that. We're always trying to improve costs. We feel very very good about the performance of our products and our pricing.
Q: On the MacBook Air, any insights on how you're viewing the platform...a premium tablet or a notebook?
A: It was a phenomenal part of our growth during the quarter. The customers love it...they love the thinness, the precision, the instant-on, etc. We're really happy with it as a starting block. We've only been shipping it for less than 90 days, so we're just getting going.
Q: "Consumerization" of enterprise driven by employees bringing their iOS devices to work. Are there other barriers in terms of corporate training or whatever getting in the way of even faster adoption?
A: Most CIOs are coming to the realization that the productivity of the employee is more important than everyone using the same thing. The ability to write apps in a straightforward manner through the SDK is key, and you can literally run your entire business off an iPad or iPhone in some cases. There's an enormous potential there. The iPad started shipping in April, and we're already up to 80% of the largest companies already working with it. This is unheard of. In terms of inhibitors, the iPad has a huge advantage because we've always put in huge chunks of enterprise features with every software release. So we've always been focused on this.
-End of call