Verizon CEO: Carrier 'Never in the Running' for Original iPhone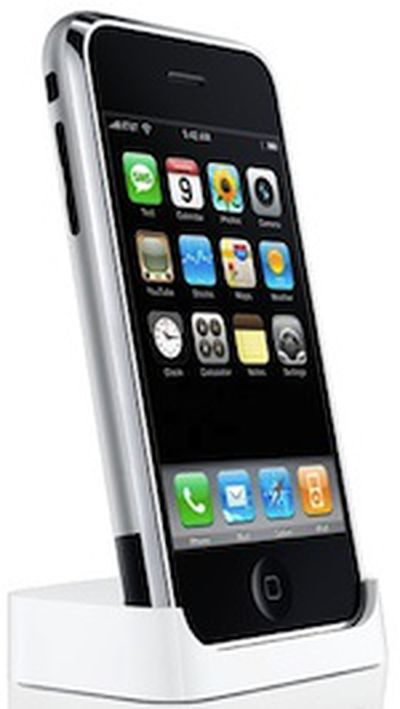 Earlier this week, we shared some highlights from a Bloomberg interview with Verizon President Lowell McAdam that offered a glimpse of some of the behind-the-scenes dealings that led to the carrier announcing that it will begin offering the iPhone next month.
In a similar interview with outgoing Verizon CEO Ivan Seidenberg, Bloomberg Businessweek reveals a few more details of interest about the history of Verizon's relationship with Apple. Most notably, Seidenberg reveals that Apple was solely focused on GSM technology for the original iPhone and had absolutely no interest in also producing a CDMA version for the initial launch, meaning that Verizon was "never in the running" to partner with Apple back in 2007 when AT&T won exclusive rights for the iPhone in the United States.
It all started with Apple (AAPL), and Apple decided that it wanted one carrier in every major market. So Apple and AT&T consummated a deal three years ago. And because Apple was more focused on a single technology - the GSM technology - they chose AT&T. We had good discussions with them, but it was clear to us that they weren't looking to make a device for both sets of technologies.
The comments seem to dispute a report from around the time of the original iPhone's introduction claiming that Apple and Verizon had been in talks but that Verizon had rejected Apple's demand that it receive a share of monthly service fees, a demand that AT&T accepted for a time before the two companies reworked their relationship to eliminate monthly fee revenue sharing and move to the more traditional subsidized hardware business model.
Seidenberg also notes in the new interview that both he and McAdam had periodically called up and visited with Steve Jobs and Apple COO Tim Cook to talk about a possible iPhone on Verizon, suggesting that Verizon had long been extremely interested in the iPhone. The comments support a statement made by Seidenberg in October 2009 noting that the decision regarding a Verizon iPhone was "exclusively in Apple's court" and April 2010 remarks sharing that Verizon had explicitly asked Apple for the right to carry the iPhone.
In the new interview, Seidenberg also touts Verizon's wide array of businesses, from Internet backbone to FiOS residential service to 4G wireless networks, that will allow the company to serve video and other content to customers wherever they are. Citing an estimate that 90% of Internet traffic within five years will be video-related, Seidenberg suggests that Verizon is well-positioned for the coming wave and in an excellent position to continue working with Apple.