Verizon iPhone to Ship in A Few Weeks with Unlimited Data Plans?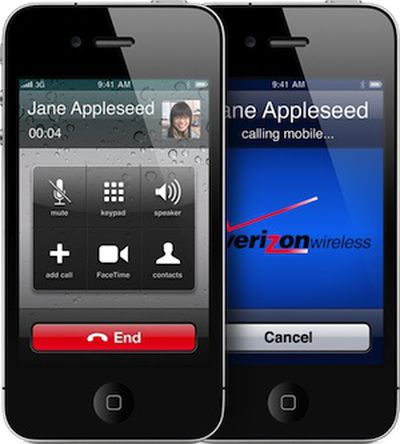 As we approach the Tuesday Verizon press conference, a few more details about the Verizon iPhone have been leaking.
Reuters reported
that the expected ship date for the Verizon iPhone.
Verizon Wireless, the top U.S. mobile provider, plans on Tuesday to unveil a version of the Apple Inc iPhone for its service and will kick off sales of the device a few weeks later, a source told Reuters.
Reuters says the iPhone will be offered under Verizon's existing service plans.
The Wall Street Journal clarifies and says that Verizon will be offering unlimited data plans:
Verizon Wireless will offer unlimited data plans when it starts selling the iPhone, a person familiar with the matter said, providing a key means of distinguishing its service from rival AT&T Inc.
Such a move would make Verizon's offering more appealing than AT&T's who recently capped their data plans for iPhone users. AT&T's present offerings include 200MB and 2GB capped plans with additional charges for overages. The unlimited data plan is no longer an option for new AT&T customers. Verizon has also been an advocate of moving from Unlimited to tiered data plans, but it seems for now they will be using the unlimited plan as a competitive advantage.
Verizon is hosting a media even on Tuesday, January 11th and is widely expected to introduce a Verizon-compatible iPhone.