Design Drawings for Next iPhone?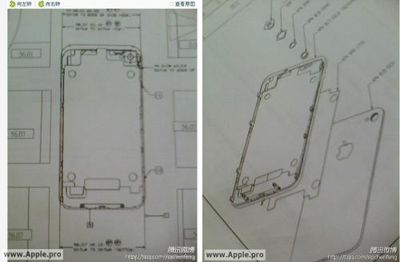 Tw.Apple.Pro
has published some design drawings which they believe to be for the next generation iPhone. The drawings aren't particularly revealing but they draw comparisons to the
leaked iPhone parts video
that was posted earlier this week.
That video was removed from YouTube at the demand of Apple, suggesting the contents were legitimate. The video showed that the break points in the frame between the two antennas have been moved to different locations, indicating that the antenna design has been tweaked despite a very similar overall appearance for the new iPhone.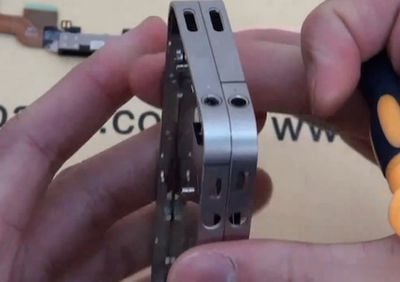 Image from pulled video.