'Quick Snap' Maps iPhone Volume Buttons to Camera Shutter (For Now)
Just last week, we noted that popular camera app Camera+ had reappeared in the App Store after a four-month hiatus. The temporary disappearance of Camera+ came after an update to the application earlier this year had been rejected after the developers added a feature that remapped the iPhone's hardware volume buttons to activate the camera shutter, a violation of Apple's terms due to the potential for confusing users. After the company squeezed through another update that left the volume button feature hidden as an easter egg, the app was quickly pulled by Apple.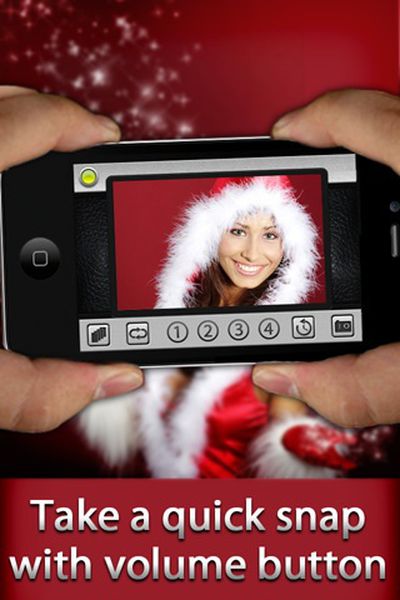 But just as Apple appears to have let
Camera+
out of the penalty box and back into the store (without the volume button feature present), another new app has been approved that not only offers this same functionality, but features it prominently in the app's description and screenshots.
Quick Snap - Camera Plus
($1.99), released on December 15th, was
noted by Wired
for its curious offering of the banned feature.
Turn iPhone Volume Button into a Shutter Button? "Quick Snap" is the app for THAT!
Why choose the soft or full screen shutter when you can use VOLUME BUTTON as the hard shutter button on your iPhone? You are now one step close to the real digital camera experience! Isn't that awesome?
The approval of Quick Snap appears to have been an error by an Apple reviewer, as such changes to hardware features of the iPhone remain forbidden under Apple's policies. Consequently, Apple will likely move to take down the application as soon as possible now that that news has been made public, although the ongoing holiday shutdown may slow the company's response time.