Apple Updates 'iBooks' With Illustrated Books, Collections, and AirPrint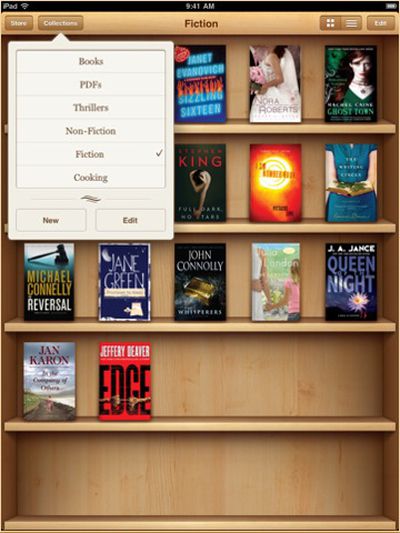 Apple today updated its
iBooks
application [
App Store
], adding a number of new features including enhanced support for illustrated books, a new "Collections" feature for organizing books into categories, and AirPrint compatibility for printing PDFs and notes.
- Experience fully illustrated books, from children's picture books to beautifully designed art books, available for download in the iBookstore.
- Organize your books and PDFs into personal Collections. Swipe left or right to jump between Collections.
- Print PDF documents and notes you've written in iBooks using AirPrint.
- iBooks now fits more words per page by automatically hyphenating text, available only on iOS 4.2 or later.
The focus on illustrated books had been pre-announced by The New York Times, which earlier today noted in an article on the ability for color readers to display enhanced image content in e-books that Apple would be rolling out a major push into illustrated books today with over 100 new titles in children's books, photography books, and cookbooks.

The release comes just after the Canadian government
granted approval
for Apple to begin operating its iBookstore in the country.