Verizon Seeking to Shut Out T-Mobile and Sprint From iPhone in U.S.?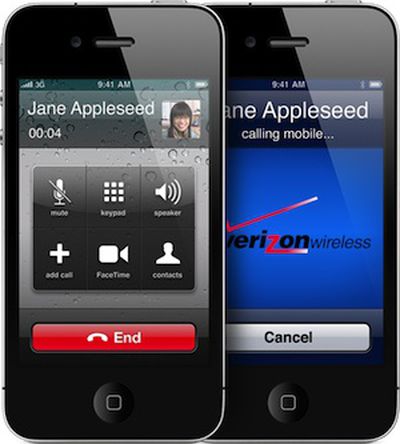 AppleInsider reports
on a new research note from Kaufman Bros. analyst Shaw Wu claiming that Verizon has stepped up in its negotiations with Apple for the iPhone, reportedly paying a premium to ensure that the handset remains exclusive to current carrier AT&T and Verizon, which has been widely rumored to be launching the iPhone in the U.S. early next year. According to the report, Verizon is seeking to prevent iPhone distribution from also being extended to T-Mobile and Sprint, the country's other two major carriers.
"We are hearing that (Verizon) does not want iPhone, the hottest selling smartphone, available on T-Mobile USA and/or Sprint and may be willing to pay for exclusivity to itself and AT&T," Wu wrote. "For these reasons, (Verizon) could be more willing to give in to Apple's terms."
The report also claims that Google's Android operating system has begun to "lose some of its luster" at Verizon, as AT&T has continued to make gains in customer share with the iPhone despite Verizon's strong promotion of Android devices.
If true, the development would likely be a strong sign for Apple's bottom line, which some had expected might take a hit in the form of lower carrier subsidies when AT&T loses its exclusivity in the U.S. With Verizon seeking a form of exclusivity of its own to keep out T-Mobile and Sprint, Apple could see the benefit of a significant new base of potential customers while keeping the average selling price for the iPhone units at or near its current price of over $600.
It should be noted that Wu has a rather poor track record when it comes to Apple predictions, but his report today is already making waves among Apple watchers and those waiting for the iPhone to move beyond AT&T in the United States, and if true would represent a significant development for Apple and its customers in 2011.