Steve Jobs Phones Developer of Rejected iPad Application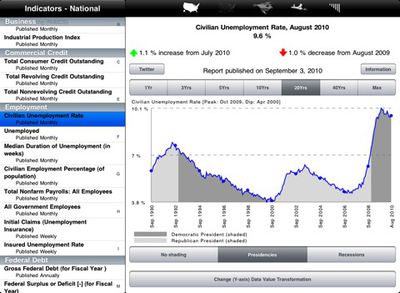 Economy for iPad
Apple CEO Steve Jobs' responses to customer emails are well-known and given great attention as official "from the horse's mouth" statements regarding Apple's products and plans, despite the fact that many of his statements are brief and vague enough to give away little information. According to
The Seattle Times
, however, Jobs has gone a step further and
telephoned
a developer who wrote him an email after having his iPad application
rejected
from the App Store for using a private application programming interface (API).
Frustrated by Apple's rejection of his iPad app, Seattle developer Ram Arumugam e-mailed Chief Executive Steve Jobs. Two hours later, he picked up a phone call and heard: "Ram, this is Steve." Jobs was on the other end.
The two talked about Arumugam's app, called "Economy for iPad," and why it was rejected by Apple.
Arumugam, a former Microsoft employee now heading up a company developing iOS applications, and Jobs discussed the developer's usage of a private API to deal with what Arumugam considered to be a bug in the behavior of the iPad's on-screen keyboard. At the conclusion of the discussion, Arumugam agreed to remove the private API, and Economy for iPad was quickly accepted into the App Store.
Jobs' phone call is not the first time an Apple executive has directly intervened in the App Store review process, as senior vice president Phil Schiller has been known to reply via email and telephone in rare cases related to App Store issues.