Apple Seeds Mac OS X 10.6.5 Build 10H571 to Select Developers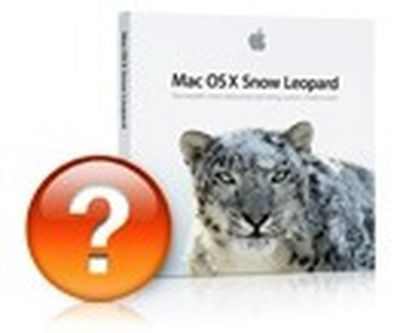 MacRumors has received word that Apple today seeded a new version of Mac OS X 10.6.5, termed Build 10H571, to select developers for testing. The release comes as Apple this week wrapped up work on iOS 4.2 with the golden master being seeded to iOS developers on Monday. No details on any changes in the latest build have yet been revealed.
Mac OS X 10.6.5 is required to support the AirPrint functionality being included in iOS 4.2, and thus the two releases are expected to see a public release at roughly the same time, although Apple has so far only indicated that iOS 4.2 will drop sometime in November. But with the golden master of iOS 4.2 already finished, it appears likely the public release will occur sooner rather than later, which suggests that today's Mac OS X 10.6.5 build could be one of the last testing versions or even the final build to be released to the public.
Mac OS X 10.6.5 Build 10H568 was released to developers one week ago. Curiously, Apple just yesterday seeded the first developer build of Mac OS X 10.6.6, despite the fact that 10.6.5 has yet to be released to the public. Details on Mac OS X 10.6.6 suggest that it may be a relatively minor update to support Apple's forthcoming Mac App Store.