Apple Releases Mac OS X 10.6.5 Build 10H568 to Developers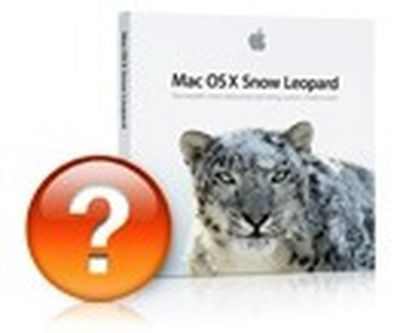 Apple is continuing its rapid-fire releases of Mac OS X 10.6.5 builds to the developer community, pushing out Build 10H568 as we head into the Halloween weekend. According to those familiar with the new build, this latest version continues to contain no documented known issues and Apple requests that developers focus their testing on the same set of areas as in the last several builds: 3D Graphics, Printing, QuickTime, Time Machine, and USB Devices.
The previous build of Mac OS X 10.6.5 was seeded on Monday, with that build coming only four days after its predecessor. Apple appears to be continuing with daily internal builds of Mac OS X 10.6.5, as the new version offers an increment of five builds since Monday's developer release.
It appears that Apple may be racing to put the final touches on Mac OS X 10.6.5 for a release in the near future to support iOS 4.2, which itself is due for release sometime in November. In a rather unusual move, Apple has been providing registered iOS developers with access to select Mac OS X 10.6.5 developer builds alongside iOS 4.2 builds, as the updated Mac operating system is required to support the AirPrint feature coming to iOS devices with iOS 4.2.