Apple Considering BOKU (Mobile Payment Company) Acquisition
TechCrunch reports that both Apple and Google are in early talks with mobile payments company Boku. Boku is a startup company that has partnered with mobile carriers to allow customers to purchase goods using their mobile phones.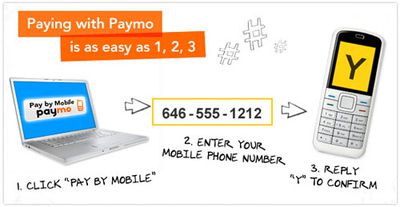 Customers simply enter their mobile phone number when looking to purchase an item and a confirmation message is sent to their device. The resulting charges are then added to your wireless monthly bill. It would eliminate the need for the use of credit cards for online transactions. According to Boku, their
carrier partnerships
allow them to service over 1.6 billion customers worldwide. In the U.S., all the major carriers (including AT&T) are listed.
Discussions are described in the early stages, but possible acquisition prices are in the 9-figure range:
It's too early to tell. But like the AdMob purchase, a potential M&A deal would involve a transaction for a nine-digit sum according to one source. We are unable to pinpoint an exact price at this stage of the negotiations, but our source says Apple, for one, could end up spending at least $250 million (and up to $450 million) to acquire BOKU.
Even a $250 million purchase price would only be a small dent into Apple's $50 billion cash reserves.