iPhoto '11 Upgrade Causing Headaches for Some Users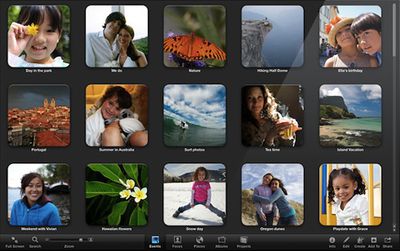 9 to 5 Mac points out
that a growing number of users are reporting problems upgrading their iPhoto installations to the newest version included in the new iLife '11. According to the report, users are finding some or all of their photos disappearing following the upgrade process.
Specifically, some people are losing some or all of their photo libraries when upgrading. Also, iPhoto '11 drops support for older AppleTVs as well as photo calendars.
Apple's Discussion Forums are lighting up with people who are losing data..
Suggested steps to take for those affected by the problem include repairing permissions and rebuilding iPhoto libraries. Of course, backing up the existing iPhoto library before upgrading is the most reliable method for ensuring that photos are not lost.
Update: The report regarding iPhoto '11 not working with older Apple TVs appears to have been a single instance which was resolved by the user, not a general incompatibility. The loss of photo calendar support is also a temporary issue.