Call Center Hiring Leads to More Verizon iPhone Speculation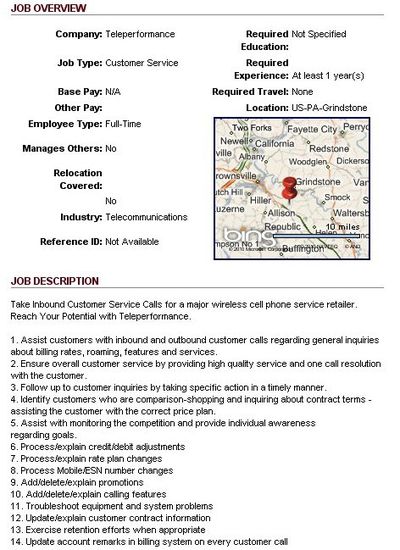 A
CNET report
regarding a hiring spree by several customer service call center companies in the mobile phone business has been generating renewed speculation since late Friday that Verizon may be staffing up to support an early 2011 launch of the iPhone on its network.
The hiring companies, Salt Lake City-based Teleperformance and Kennesaw, Ga.-based Ryla, are hiring at facilities around the country, with Ryla advertising for 1,700 positions in Indiana, California, Virginia, and Colorado.
Though few of the job postings specify which company the new employees will be taking calls for, Teleperformance's Careerbuilder post says employees in Pennsylvania will field calls for a "major wireless cell phone service retailer."
The report also points to a Fresno Bee article on Ryla's hiring in Clovis, California, which is said to be in support of "a Fortune 50 cellular/telecommunications company that expects to increase its marketing and sales", a designation that would appear to limit the possibilities to AT&T and Verizon.
Teleperformance has worked with both Verizon and Apple in the past, which when considered along with size of the hiring surge, has obviously led to speculation that the new positions are set to support a Verizon iPhone. Several mainstream newspapers have claimed in recent weeks that a CDMA-based iPhone is set to launch on Verizon early next year.