iLife '11 Still 32-Bit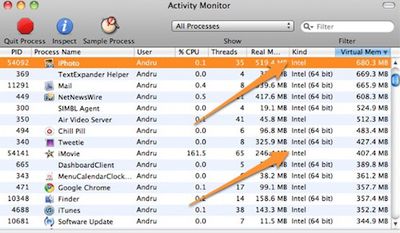 Gear Live confirms
that Apple's new iLife '11 suite retains the 32-bit codebase found in earlier versions, squashing hopes that the company would make the transition to 64-bit code for the release.
So we figured that one unannounced "feature" would likely be that the iLife suite had been converted to 64 bit. After all, Snow Leopard has had more than enough time to mature out in the wild, and it seems that developers left and right have jumped onto the 64 bit bandwagon. That's why we were sorely disappointed when we launched Activity Monitor and found that, unlike just about every other process and application we are running on the Mac Pro, the iLife apps are still labeled as "Intel" rather than "Intel 64 bit."
While speculation regarding a shift to 64-bit for iLife has floated around for some time, the first specific claims of the change surfaced in July alongside claims that the release would ship in August for $79 and would see a revamp of iWeb, the disappearance of iDVD, and a new "mystery" application, none of which came to pass.
The claims were fed earlier this month by the appearance of listings for new iLife '11 books on Amazon's German site, although we noted at the time that the relevant book description appeared to be taken almost point-by-point from the earlier rumors rather than from any inside knowledge.