iOS 4.2 Beta 3 Changes: New SMS Tones, iPad Changes, AirPlay Missing?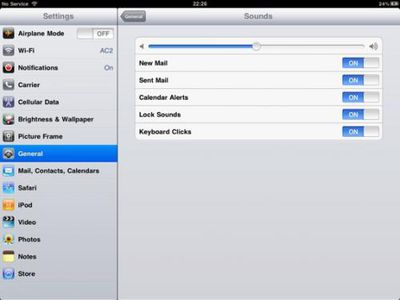 HDBlog.it
and
AppAdvice detail
the changes found in the latest iOS 4.2 beta that was released earlier today. Beta 3 appears to improve performance and fixes a number of bugs, but also introduces some small new features.
- New tones for SMS
- iPad: Enable/Disable alert sounds for New Mail, Sent Mail, Calendar Alerts, Lock Sounds, Keyboard Clicks
- Minor graphical changes
We've heard that Apple has removed the AirPlay feature from various spots in this build. This may be a temporary removal, and we could see it return in the final builds.