Firmware Updates Address Charging Issues With 2007-2008 MacBooks and MacBook Pros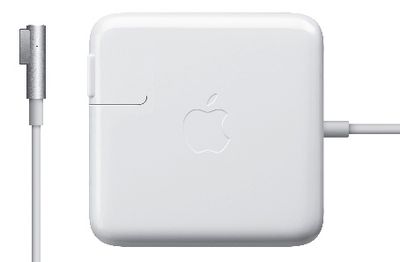 Apple today released a pair of firmware updates for 2007 and 2008 models of the
MacBook
and
MacBook Pro
, addressing an issue with the machines not charging properly when used with the new "L-shaped" MagSafe power adapters.
This firmware update addresses an issue with certain MacBook and MacBook Pro models from 2007-2008 that prevents them from charging with new power adapters.
According to a support document on the issue, the following models are affected:
- MacBook (13-inch Late 2007)
- MacBook Pro (17-inch, Early 2008)
- MacBook Pro (15-inch Early 2008)
- MacBook (13-inch, Early 2008)
- MacBook (13-inch, Late 2008)
Apple initially used the "L-shaped" MagSafe adapter for the MacBook Air, as its slimmer profile and cord orientation enabled the connector to fit the notebook's form factor without hindering its ability to rest on flat surfaces. With numerous complaints from customers regarding fraying and overheating issues with the original "straight-style" design used since MagSafe's introduction, Apple has now transitioned to the L-shaped MagSafe design for all of its notebook models and standalone adapters.