iPhone 4 Shipping Estimates Improve to 5-7 Business Days in U.S.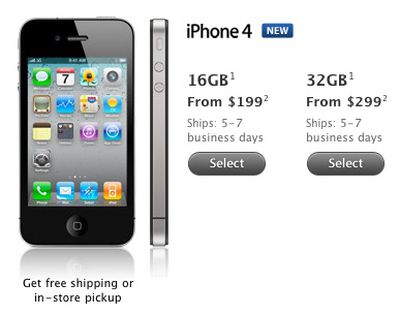 In a sign that Apple's supply crunch for the iPhone 4 may be beginning to ease, shipping estimates for both the 16 GB and 32 GB models have improved to 5-7 business days on the company's U.S. online store. Shipping estimates in stores for other countries remain, however, at three weeks.
Analysts had noted as early as mid-August that Apple's ramping of iPhone 4 production should enable the company to ease shortages by the end of September, a prediction that does appear to now be beginning to come about.