iPad Sees Record-Setting Adoption Rate, Poised to Become 4th-Largest Electronics Category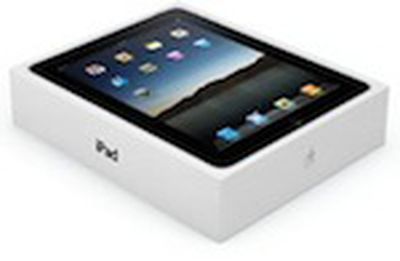 CNBC reports that the iPad has become the most quickly adopted non-phone consumer electronics product in history, topping the DVD player, which shifted only 350,000 units in its first year on the market. Apple sold over 300,000 iPads in its first day, and took just 28 days to reach one million units sold.
iPad sold three million units in the first 80 days after its April release and its current sales rate is about 4.5 million units per quarter, according to Bernstein Research. This sales rate is blowing past the one million units the iPhone sold in its first quarter and the 350,000 units sold in the first year by the DVD player, the most quickly adopted non-phone electronic product.
While many products have quickly reached sales into the millions of units, Bernstein appears to be focusing on consumer electronics categories, where the iPad has seen unusual success as the launch product in a segment as it has been jumpstarted by its connection to the rest of Apple's iOS ecosystem.
Perhaps more interesting is Bernstein's observation that the iPad is set to become the fourth-largest consumer electronics category in 2011 with over $9 billion in sales.
At this current rate, the iPad will pass gaming hardware and the cellular phone to become the 4th biggest consumer electronics category with estimated sales of more than $9 billion in the U.S. next year, according to Bernstein. TVs, smart phones and notebook PCs are the current three largest categories.
Bernstein's Colin McGranahan also suggests that the iPad is likely to be "cannibalizing" even TVs and digital cameras, noting that customers who make $600 iPad purchases are likely to delay purchases of other electronics due to financial considerations.