Apple Testing Touchscreen Panels for Future iMac?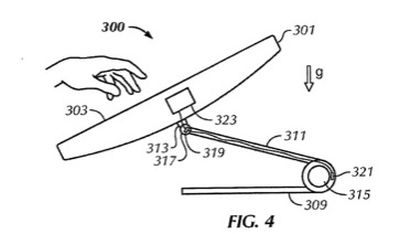 Drawing from Apple patent application
DigiTimes reports
that Apple has received samples of large-size touch panels that would be used in a new touch-capable iMac. According to the report, Sintek Photronics is utilizing projected capacitance touch technology for the panels.
Projected capacitive touch panels are typically produced by placing touch sensors over the panel, and then a cover glass over the sensors. The conventional method is not only costly and complex, but affects display brightness.
The new iMac is rumored to have a good vertical and horizontal viewing angle, and its projected capacitive touch panel will adopt a one-glass solution, which integrates the touch sensor and cover glass, to reduce thickness and weight.
Rumors of a touchscreen iMac surfaced in January, with claims of a 22-inch model set to debut sometime during 2010. A second rumor made the rounds in June claiming that Apple would be holding a special event to introduce a touch-enabled iMac capable of running both Mac OS X and iOS within the following two months, although that event obviously failed to take place.
A recently-disclosed patent application has also fueled rumors for its discussion of how a desktop computer could use physical hinges and accelerometers to transition between a traditional mouse-driven desktop setup and a more horizontal touch-friendly orientation.
Given the report's claims that Apple is only just now receiving samples of the touch panels that would be used in such a device, it is extremely unlikely that Apple would be able to make a 2010 launch for the new iMac as had been previously rumored. It would indicate, however, that progress is being made toward a potential 2011 release.