Apple Preparing to Launch Newspaper Subscription Plans for iPad?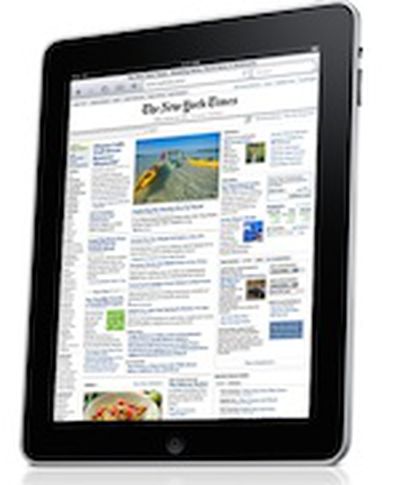 The San Jose Mercury News reports that Apple is preparing to roll out support for newspaper subscriptions on the iPad, opening the door for new revenue streams for publishers. The information apparently comes via Roger Fidler, head of digital publishing at the Donald W. Reynolds Journalism Institute, who works closely with many newspapers and has received the information from industry sources.
Apple is expected to announce soon a new subscription plan for newspapers, which hope tablets like the iPad will eventually provide a new source of profits as media companies struggle with declining print circulation and advertising revenue.
Apple did not respond to a request for comment.
According to the report, Apple may be looking to take a 30% cut of subscription revenue and up to 40% of advertising revenue from the digital newspaper content. Apple and major newspaper publishers have also reportedly agreed on an "opt-in" option for subscribers that would allow user information to be passed along to the publishers for generating advertising commitments. Those two items of contention have been seen as the primary barriers to bringing newspaper and magazine subscriptions to the iPad.
Publishers wanted to pay Apple a fee rather than a cut of subscription and advertising revenue, and are not happy with Apple's terms, he said. They had hoped to offer app editions as part of subscription bundles that include print versions of the paper. Instead, they must use Apple as an intermediary with subscribers.
Several publications such as The Wall Street Journal and The New York Times have been able to roll out subscription-based content for the iPad, but the vast majority of newspaper publishers have yet to see access to their e-editions come to the iPad as negotiations over how the subscriptions will be handled have continued.