Parallels Desktop 6 for Mac to Debut on September 14th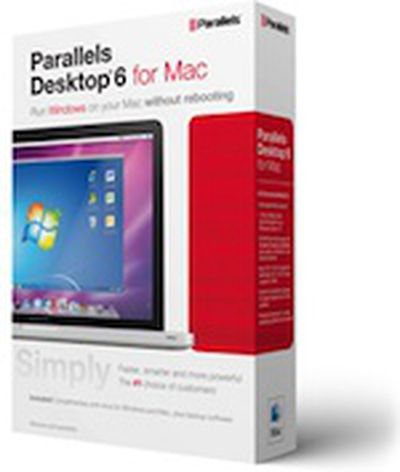 Parallels today announced that its next-generation Parallels Desktop 6 for Mac virtualization software will launch on September 14th, bringing speed enhancements and a host of new features. Retail boxes of the new software prematurely appeared on store shelves earlier this week.
In product benchmark testing, results show Parallels Desktop 6 remains atop the performance rankings that people consider most important. 3D graphics run nearly 40 percent better than before. Boot time for Windows is 41 percent faster than before. Parallels Desktop 6 also boosts speed for working with files on USB drives, networks and in shared folders.
Among the over 80 new and improved features of Parallels Desktop 6 are a full 64-bit engine, support for 5.1 surround sound, enhanced 3D graphics, parental controls, VM encryption, Mac OS X keyboard shortcuts for Windows applications, data migration, and anti-virus support.
Parallels Desktop 6 for Mac will carry a suggested retail price of $79.99, with a student edition available for $39.99. A "Switch to Mac" edition that offers additional tools to assist PC users making the move to the Mac platform will be available for $99.99. Existing Parallels Desktop for Mac users can take advantage of upgrade pricing of $49.99, and those who purchased Parallels Desktop 5 for Mac on or after August 15th can receive the new version free of charge.