Revamped Apple TV to Offer Netflix Streaming?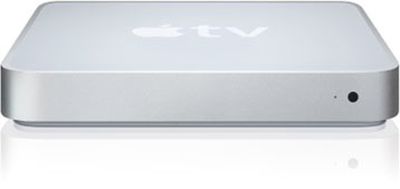 Bloomberg reports
that Apple will be introducing a revamped Apple TV at tomorrow's media event, and that the new device will offer Netflix movie streaming. Netflix offers a subscription service allowing customers to receive DVDs and Blu-ray discs by mail while also accessing a library of streaming content through an increasing array of compatible devices such as TiVos, DVD players, and gaming consoles. Netflix currently offers free applications for other iOS devices to allow subscribers to access streaming content on the go.
Apple Inc., preparing to announce a new set-top box that delivers TV to consumers, will include movies from Netflix Inc., according to three people with knowledge of the plans.
The streaming service would be available on the revamped version of Apple TV, due to be introduced tomorrow in San Francisco, said two of the people, who asked not to be identified because the plans haven't been made public. Users would pay a subscription fee to Netflix for the service, the people said.
According to the report, the revamped Apple TV will carry the $99 price tag that has been rumored for some time.
In addition to the Apple TV, Bloomberg's sources claim that Apple tomorrow will introduce updated iTunes functionality, as well as a new iPod touch with higher-resolution display, presumably matching the iPhone 4's Retina display.