Autodesk to Release AutoCAD for Mac, iPad and iPhone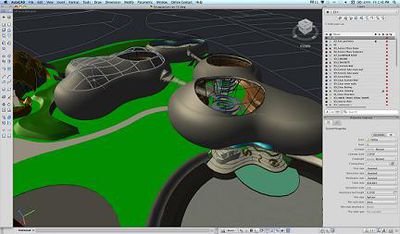 Autodesk is
expected to announce
the release of AutoCAD for the Mac, iPad and iPhone platforms on Tuesday. This represents the return of AutoCAD to the Mac platform after nearly a two decade hiatus.
The return of AutoCAD to the Mac could help Apple sustain its momentum in the competitive market for personal computers, especially with business customers, where Apple has made significant inroads recently. Autodesk estimates that 10 million people use the AutoCAD software around the world, and the company said that its customers had been asking for a Mac version with growing frequency.
We first revealed screenshots of the beta version of AutoCAD back in May which had undergone early testing.
Meanwhile a mobile version called AutoCAD WS will be available free on Apple's App Store for the iPad, iPhone and iPod Touch. The free version is said to allow users to view AutoCAD designs and make minor changes.
The Mac OS X version of AutoCAD should be released by the end of October.