AutoCAD Coming Back to Mac, First Beta Screenshots with Gestures, 64-bit Support [Video]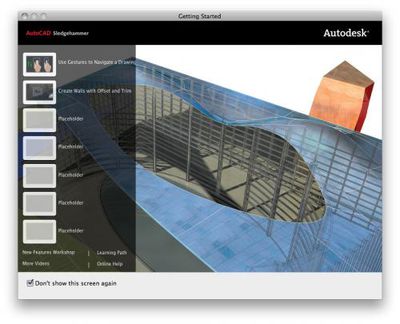 In April, there had been some rumors that AutoCAD may finally be returning to the Macintosh platform. The Apple Lounge has posted some screenshots from the private beta that were found on Italiamac's forums.
AutoCAD is a 2D and 3D design and drafting application that was first released in the 1980s. AutoCAD for the Mac was discontinued in the early 90s. According to the tester that posted the images, this beta runs pretty poorly, but, obviously, there is much time for improvement as this is the first seeding. The Beta is 64-bit only and support for multi-touch gestures (see above screenshot). No word on when the final is expected.

Update: Video added, from Italiamac.it: