AT&T and 'The Switch' Join the iAd Rotation
Last week, we reported that, despite strong results for early adopters of Apple's iAd mobile advertising platform, roll-out of the ads has been slow due to Apple's tight control over the entire ad development process. At the time we noted that more high-profile ads were scheduled to be coming in the near future.
Silicon Alley Insider provides a walkthrough of two new iAds that have just gone live, featuring Apple's U.S. iPhone partner AT&T and "The Switch", a new movie with Jason Bateman and Jennifer Anniston that debuted this past weekend.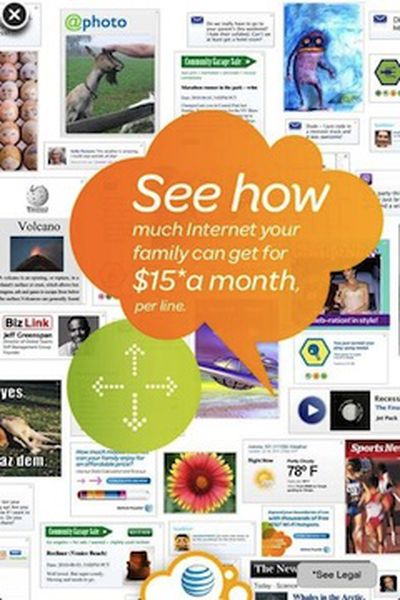 The AT&T ad focuses on the carrier's new $15-per-month Data Plus plan, carrying the tag line "Now your entire family can afford the mobile internet." The various ad panels outline the carrier's Data Plus ($15/200 MB) and Data Pro ($25/2 GB) plans and offer estimates and tools to help users decide which plans would be right for them given their mobile activities. The company also pushes its Wi-Fi hotspots, available to its cellular data customers free of charge.


The iAd for "The Switch" offers a variety of features, including a tool for finding nearby theaters showing the film, trailers and commercials, a photo gallery, character bios, and a humorous "quiz" to help users decide whether they are ready to be parents. The ad also features a mini-game called "Build a Baby", which lets users assemble various combinations of hair, eyes, and mouths to create unique "baby" faces. The resulting images can be saved to the users' Camera Roll photo folders.