Apple Seeds Mac OS X 10.6.5 Build 10H529 to Developers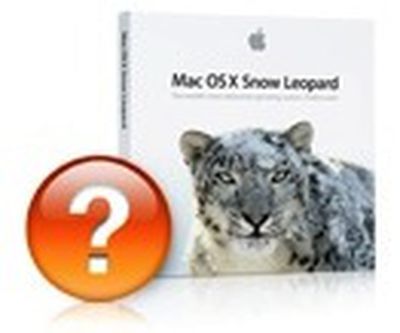 Just six days after Apple seeded the first build of Mac OS X 10.6.5 to developers, it has followed up with a second one termed Build 10H529. As noted by iPhoneinCanada.ca, the new build resolves the two documented known issues from the previous build and lists no new ones.
The build's documentation also makes a slight adjustment to the list of focus areas on which developers are asked to concentrate their testing, removing iCal and adding Apple Filing Protocol (AFP) network file services.
The quick turnaround suggests that Apple is moving quickly on Mac OS X 10.6.5, as the company usually waits at least a week between its first and second developer builds. The last time Apple moved this quickly on the first developer builds was Mac OS X 10.6.2, which spent only about a month in developer testing before seeing a public release in November of last year. Still, Apple's development schedule is always unpredictable and new or unresolved issues at any point in the process could stretch out the timeline.