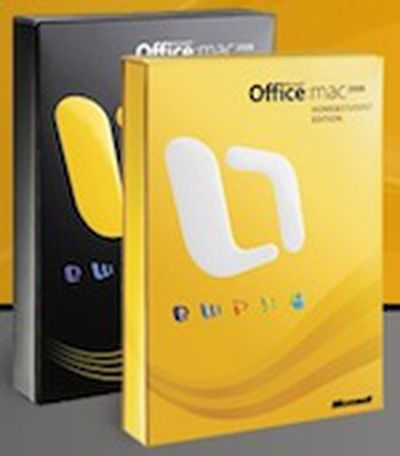 Microsoft today released several updates for users of its Office for Mac productivity suite, bringing security and performance fixes to Office 2008 and 2004, as well as a pair of ancillary updates.
- Microsoft Office 2008 for Mac 12.2.6 Update (332.6 MB): The update addresses security issues as well as offering stability and compatibility enhancements.
- Microsoft Office 2004 for Mac 11.6.0 Update (192.2 MB): The update includes fixes for security vulnerabilities across the entire suite of applications.
- Open XML File Format Converter for Mac 1.1.6 (45.1 MB) and Microsoft Entourage 2008 for Mac, Web Services Edition (64.3 MB): These updates appear to primarily provide compatibility with the updated Office 2008 and 2004 versions.