Apple and Amazon Targeted in Probe of eBook Pricing Deals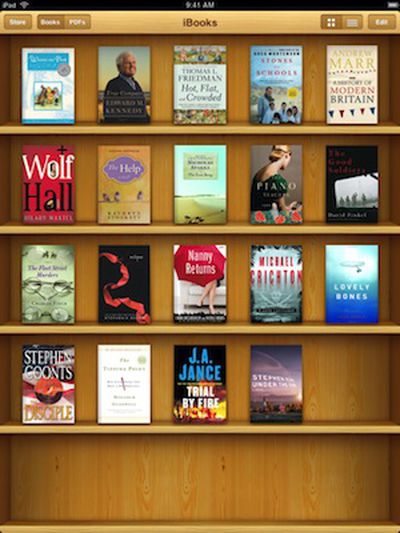 The Attorney General for the State of Connecticut has
launched an investigation
into the eBook market, targeting Apple and Amazon for deals they are striking with publishers to ensure favorable pricing. Attorney General Richard Blumenthal argues that the deals prevent other marketplaces from offering even lower prices, hampering competition.
Both Amazon and Apple have reached agreements with the largest e-book publishers that ensure both will receive the best prices for e-books over any competitors -- contract provisions known as "most favored nation" (MFN) clauses.
In letters to Amazon.Com and Apple, Blumenthal is calling on the companies to meet with his office to address these concerns. Publishers that have reached such agreements with Amazon and Apple include Macmillan, Simon & Schuster, Hachette, HarperCollins and Penguin.
Blumenthal points to a survey of a number of New York Times best sellers yielding identical pricing at Amazon, Apple, Borders and Barnes & Noble, suggesting that the uniform pricing is evidence of anticompetitive behavior fostered by Apple's and Amazon's pricing agreements with publishers.
The full text of Blumenthal's letter to Apple (PDF) is available on the Attorney General's site.