Amazon Announces New Kindles: $139 Wi-Fi, $189 3G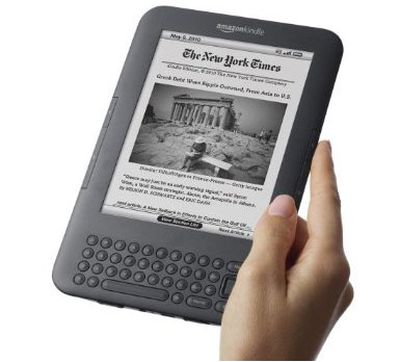 Last night, Amazon
announced
an all new Wi-Fi only Kindle that starts at only $139 with a 3G-capable one for $189.
Amazon.com is excited to introduce a new generation of Kindle. The all-new Kindle has a new electronic-ink screen with 50 percent better contrast than any other e-reader, a new sleek design with a 21 percent smaller body while still keeping the same 6-inch-size reading area, and a 15 percent lighter weight at just 8.7 ounces.
Both models are slated for release on August 27th though Amazon has begun preorders. The new Kindle is also said to offer 20% faster page turns, up to one month of battery life, and double the storage to 3,500 books. The 3G Kindle offers over-the-air downloads of books for no monthly fee. The new Wi-Fi model will, of course, require you to be connected to a Wi-Fi network to purchase books.
Amazon's dedicated e-reader has been seen as an overlapping market for the Apple iPad. Amazon, however, has been aggressive about expanding the Kindle platform beyond just the hardware device itself. The company has also released a Kindle-compatible app for the iPhone and iPad.