Survey Finds U.S. iPhone Users Generally Pleased With AT&T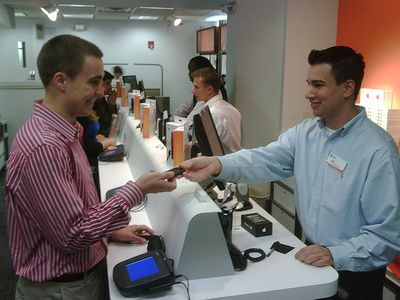 CNNMoney.com reports
on a recent survey from market research firm Yankee Group showing 73% of surveyed U.S. iPhone customers being "very satisfied" with AT&T as their carrier provider. The high figure appears rather surprising given AT&T's much-maligned performance as it has struggled to keep up with surging demand on its network since the iPhone debuted three years ago.
Despite a very vocal group of detractors, the vast majority of iPhone users love AT&T.
That's the key finding in a survey released this week by Yankee Group, which reports that 73% of iPhone users are very satisfied with AT&T's service. That rating compares favorably to how non-iPhone smartphone users feel about AT&T, and even to how non-iPhone users feel about other wireless providers.
The satisfaction rate of AT&T subscribers as a whole is 68%, and only 69% of smartphone users say they are satisfied with their mobile provider, Yankee Group found.
Yankee Group attributes the surprisingly high rankings to something of a "halo effect" that sees users' high satisfaction ratings for the iPhone rubbing off on the carrier despite its troubles. Or, as the report puts it, AT&T seems to have become part of the famous "reality distortion field" said to encompass Steve Jobs and Apple.