iPhone Coming to T-Mobile in U.S. This Quarter?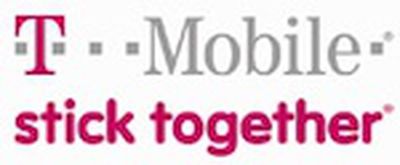 Cult of Mac reports that the iPhone will be coming to T-Mobile's U.S. network during the third quarter of this year, which runs through the end of September, according to a "highly placed source" at T-Mobile. The move would bring to an end AT&T's exclusive relationship with Apple to offer the device in the U.S.
Talks between Apple and T-Mobile are at an advanced stage, our source says, and it's 80 percent likely that the iPhone will be coming to T-Mobile in Q3.
The source works at T-Mobile but asked not to be quoted directly and to remain anonymous because they aren't authorized to talk to the press.
As the report notes, it is unclear whether the existing iPhone 4 hardware is compatible with T-Mobile's 3G network, as even though the carrier uses the same UMTS system as the iPhone and its partner carriers, it utilizes a 1700 MHz frequency band that it not officially supported by the iPhone 4. It is possible, however, that the hardware already supports the 1700 MHz band but is not included in Apple's specs or even in documentation filed with the U.S. Federal Communications Commission.
While many observers have been focused on market leader Verizon for Apple's first U.S. carrier expansion beyond AT&T, a growing number of reports have suggested that T-Mobile might be a better candidate due to its UMTS support, something Verizon's and Sprint's networks can't offer.