Apple's 'Magic Trackpad' Apparently Approved by FCC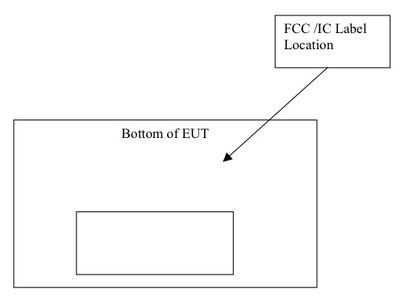 Diagram showing location of FCC label on presumed "Magic Touchpad"
Engadget reports
that a new Apple product has appeared in the U.S. Federal Communications Commission's online database, and while it is not possible to positively identify the product from the filings published on the FCC's site, it does in fact appear to be the "Magic Trackpad" or "Magic Slate" device that has been the subject of rumors since last year and
appeared in photos
just last month.
A device known only by its model number A1339 is the culprit here, described as a "Bluetooth Device" used in conjunction with a MacBook without any associated filings for WiFi or WWAN networks. The ultra-rough label location diagram is definitely the right shape for the accessory, and what's interesting is that the test report was completed way back in October of 2009.
A close look at one of the purported images of the Magic Trackpad published last month does appear to show the device carrying model number A1339, suggesting that Engadget has correctly identified the product in the FCC filing.

Previously-posted "Magic Trackpad" image appearing to show model "A1339" designation (click for larger)
The FCC documents reveal that the testing report on the device was completed in October 2009, shortly before rumors of such a "trackpad gadget"
surfaced
from
Daring Fireball
's John Gruber. Apple's FCC submission was made alongside a request for confidentiality of certain materials in February of this year, with publication of the non-confidential material occurring today.
A release date for the product is unknown, but could be imminent given the timing of previous FCC approvals for other devices.