iOS 4.1 Beta Includes Apple's Announced Signal Bar Changes, New Modem Firmware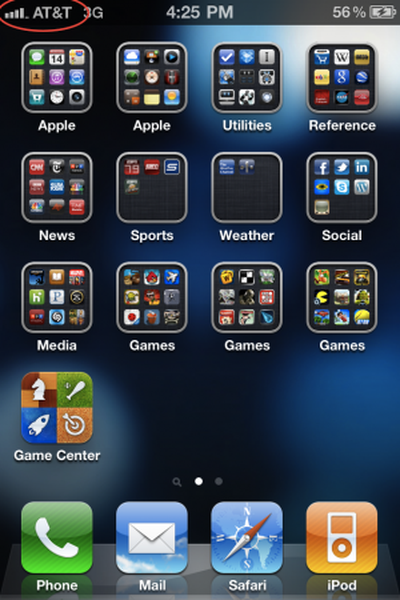 The new
iOS 4.1 beta
that was just released today to developers
appears to include
the signal bar changes that Apple had
previously described
:
To address the issue, Apple will be issuing a software update "within a few weeks" that will adjust how signal strength bars are calculated and displayed. The change will adopt a recently recommended formula from AT&T that will more accurately display actual signal strength at any given time. The update will also increase the size of the smaller bars (1, 2, and 3) to make them easier to see.
The new signal bars appear slightly taller than the previous ones, and presumably Apple's calculations regarding signal strength has been revised.
The modem firmware has been updated to 02.07.01 from 01.59.00. No word on if people are having any actual signal improvements beyond the cosmetic changes.
Update: Early reports indicate no change in the reception loss experienced by some users.