Lawsuit Over AT&T's iPhone Exclusivity Gains Class Action Status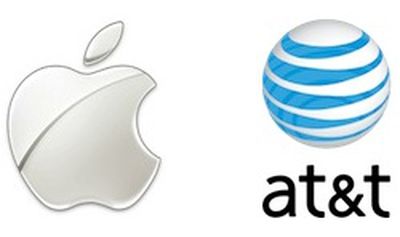 Late last week,
Wired reported
that a lawsuit filed against Apple and AT&T over the carrier's exclusivity arrangement for the iPhone has received class action status, meaning that it now automatically covers every iPhone customer in the United States.
In an interview Friday with Wired.com, Mark Rifkin, lead counsel representing the plaintiffs of the suit, highlighted that the terms of AT&T's two-year customer contract say that customers have the option to terminate whenever they wish for a fee to switch to another carrier.
By only offering the iPhone on one carrier, iPhone customers are still essentially locked in despite having the termination option, the suit argues.
Playing a significant role in the lawsuit has been the disclosure in documents related to the case that AT&T's exclusivity agreement with Apple was originally scheduled to last five years from the device's 2007 launch, or into 2012. The plaintiffs have argued that even customers fulfilling their two-year contracts with AT&T for the iPhone are unable to switch carriers and continue using their handsets, effectively locking them in to AT&T for longer than their signed contract unless they are willing to switch phones.
In a response filed by Apple's legal team in 2008, Apple claimed the allegations of monopoly were contrived.
"[T]here was widespread disclosure of [AT&T's] five-year exclusivity and no suggestion by Apple or anyone else that iPhones would become unlocked after two years," Apple said in a response. "Moreover, it is sheer speculation - and illogical - that failing to disclose the five-year exclusivity term would produce monopoly power."
Some observers have pointed to the original five-year exclusivity agreement between Apple and AT&T as evidence that the iPhone will not be making an appearance on Verizon or any other U.S. carrier in the near future. Multiple sources have indicated in recent years, however, that the exclusivity agreement is for a significantly shorter period of time, possibly expiring this year and opening the door for the iPhone to make its way to competing carriers. Even if the original agreement did call for a five-year exclusivity period as detailed by USA Today in 2007 and confirmed in the court documents associated with this case, it is certainly possible that Apple and AT&T have renegotiated their agreement such that more recent reports of shorter timeframes are accurate.